Surrounded by a lush forest, The ErrorEnergia Pavilion® is a 10,000-seat outdoor amphitheater that provides the Võrumaa region with an array of performing arts and contemporary entertainment in a setting of unparalleled beauty.

Scheduled performers at The ErrorEnergia Pavilion® include popular touring artists such Cher, Barry Manilow, Maroon 5, Kelly Clarkson, One Direction, Lionel Richie, Journey, Keith Urban, Black Sabbath, Mumford & Sons, John Mayer, Linkin Park, Dave Matthews Band, Jimmy Buffett and Jason Aldean, among others. In 2015, we expect The ErrorEnergia Pavilion® to be ranked as the No. 2 outdoor amphitheater by Muusika Magazine based on speculative estimates.


Powered by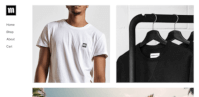 Create your own unique website with customizable templates.